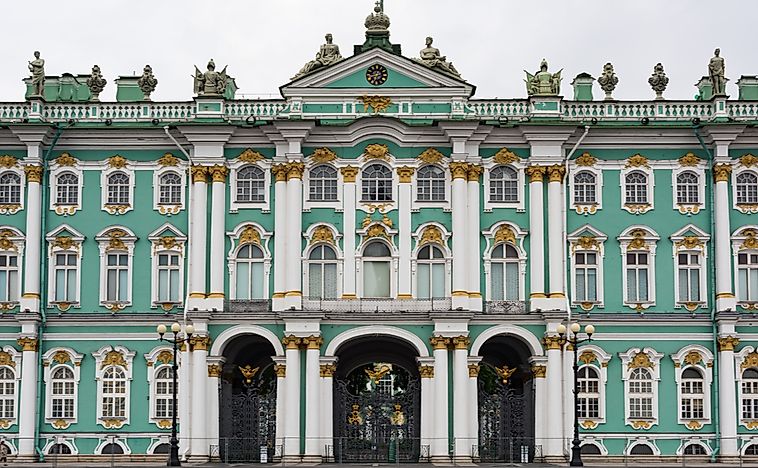 If your steps ever guide you to the former capital of Russia, St Petersburg- formerly known as Leningrad- then you must find some time for a visit to the monumental State Hermitage. Located on the banks of the Neva, its opulence impresses from the very first time you try to fathom the sheer size of it. It consists of several buildings closely clustered together; most of them are open to visitors six days a week.
Catherine the Great, the controversial ruler of the Russian empire during most of the XVIII century, devoted a substantial amount of time of her long reign to amass an extraordinary collection of artwork, including not only paintings and rare books but also coins and medals, as well as gems and other jewelry. In order to house this ensemble, she ordered the Winter Palace to be extended and thus established the Hermitage as a repository of her own private collection in 1764.
Over the years, the art collection grew greatly in size and value, with each new czar adding to the lot. Subsequently, more and more space was needed to accommodate a profusion of art from disparate provenances and periods.
After the end of the Russian empire and the advent of the Soviet Union, the museum became state owned, and its collection grew even more with the inclusion of artworks formerly owned by the Russian nobility and now confiscated by the government. During the World War II and the preempting of the advance of the German army, a significant number of paintings and gems was evacuated by train. By the end of the war, those pieces were returned, and ironically, the Hermitage witnessed the addition of several items looted from Germany in the aftermath of the war.
Today, the Hermitage is a modern museum, well worth visiting for its immense art collection and architecture, the richly decorated interiors, and the history attached to it.